< back to | Adventure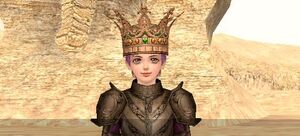 Master job

Treasure hunters search for scattered artwork and
priceless treasure scattered around the world.
Must have archeological knowledge, artistic insight
and the ability to appraise what is found in the journey.
Job change requirements:
Lv

Adventure
20
Lv
Trade
8
Lv
Battle

-  / Total: 42

Cost

 80,000 Ð
Endorsement:
Excavation permit
Aquisition:
Treasure of Ilkhanate
Expert skill

Appraisal

Favoured skill

Surveying

Procurement

Marching

Observe

Unlock

Archaeology

Art

Crafts trading
Ad blocker interference detected!
Wikia is a free-to-use site that makes money from advertising. We have a modified experience for viewers using ad blockers

Wikia is not accessible if you've made further modifications. Remove the custom ad blocker rule(s) and the page will load as expected.