Pisa - An old town developed in ancient Roman times. It is famous for its Leaning Tower of Pisa. It became the first of many Italian cities to declare itself a city-state. Its main products are high quality fabrics and marble statues.
Pisa is located in the Western Europe port permit area, and is part of the Italy and Southern France cultural sphere. It is on the northeastern coast of the Ligurian Sea zone. The Advanced Sailing School for all nationalities is located there. A carriage allows the player to the inland city of Florence from here.
Language:
Language

 Italian


Training cost

 1,000 Ð

Map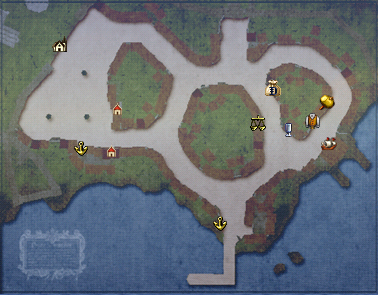 Ad blocker interference detected!
Wikia is a free-to-use site that makes money from advertising. We have a modified experience for viewers using ad blockers

Wikia is not accessible if you've made further modifications. Remove the custom ad blocker rule(s) and the page will load as expected.