< back to | Adventure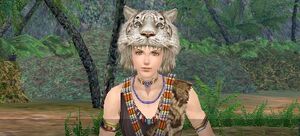 Intermediate job

A hunter is the next step for a biologist.
Hunters search far and wide to catch rare and unknown creatures.
They have ample knowledge in biology, complimented by combat skills such as swordplay.
Job change requirements:
Lv

Adventure
20
Lv
Trade
-
Lv
Battle

-  / Total: 36

Cost

 70,000 Ð
Endorsement:
Hunting permit
Aquisition:
Request from a master
Expert skill

Ecological research

Favoured skill

Sniping

Procurement

Marching

Recognition

Collection

Biology

Swordplay

Gunfire

Rescue

Bow Attack
Ad blocker interference detected!
Wikia is a free-to-use site that makes money from advertising. We have a modified experience for viewers using ad blockers

Wikia is not accessible if you've made further modifications. Remove the custom ad blocker rule(s) and the page will load as expected.